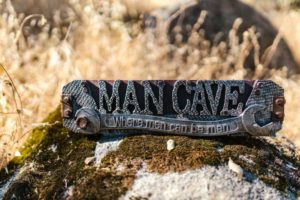 At S&R Custom Homes and Remodeling, Inc., we understand the lure of the man cave. Rockford citizens have been appreciating our unique take on remodels for decades. And we know who to ask for help. We've cultivated an outstanding reputation for excellent services throughout the custom residential building community by working with customers, architects, material vendors, realtors, and subcontractors.
Ready for a Man Cave Remodel?
The term "Man Cave" is a relatively new phrase describing an area in a home designed to suit a man's preferences and used for his recreational activities. While incorporating these spaces into a home's design isn't anything new, they are becoming more popular, and remodeling these spaces can be an opportunity to create unique spaces that reflect a man's character and serve as a space for him to relax and unwind.  
Why Should I Remodel My Man Cave?
The allure of a man cave can make any man want to move, but with a man cave remodel in Rockford, you don't have to. We can transform your space and add all the comforts of a cave – comfy chairs, big screen TVs, a bar for all your needs. 
Whether your man cave is in a basement, garage, attic, or any other home area, your man cave is your retreat. Make sure that it's a functional, dedicated space for you to kick back and pursue your interests, and the room's design should reflect those interests. 
S&R Custom Homes and Remodeling, Inc. is here to help you create your spaces uniquely. We'll remodel your man cave to suit your budget and needs. For personal assistance with creating a design or constructing an existing design, call us at (815) 962-2896 or click here to contact us.