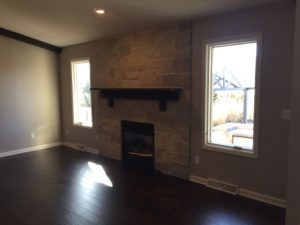 A Rockford basement remodel is an easy way to expand the space you're in without having to pack your bags and move. At S&R Custom Homes and Remodeling, Inc., we've successfully provided basement remodels in Rockford, IL., for over twenty years. We're known for our outstanding reputation for excellent services throughout the custom residential building community by working with customers, architects, material vendors, realtors, and subcontractors.
What Is a Basement Remodel?
With a basement remodel, your choices are endless! Need a new office? Ready for a workspace? Have you always wanted a theater room? Would the kids love a game room? Choose any of these options or configure a combination of ideas.  Optimize your home's potential, expand your space, and get the basement you've been longing for with help from our team. 
Custom Basement Remodels at Affordable Prices
S&R Custom Homes and Remodeling, Inc. is here to help you create your spaces uniquely. We also want to remind you that customization doesn't have to mean higher costs. Contact us for an estimate, and we can give you an idea of what you can do with your space. We'll remodel your basement in Rockford to suit your budget and needs. And you can see some of our basement remodel work below. 
For personal assistance with creating a design or constructing an existing design, call us at (815) 962-2896 or click here to contact us. We have experience in remodels of all types, so you're considering a home update, we can help.